JUST RELEASED AND AVAILABLE ON AMAZON
[click here to visit Amazon]

"A career in the music business can be impossible and rewarding. Read this entertaining account of the hilarious life and times of the poor and almost famous bluesman, Omar Dykes. The zany shenanigans of the iconic frontman of Omar and the Howlers will knock your socks off!"

---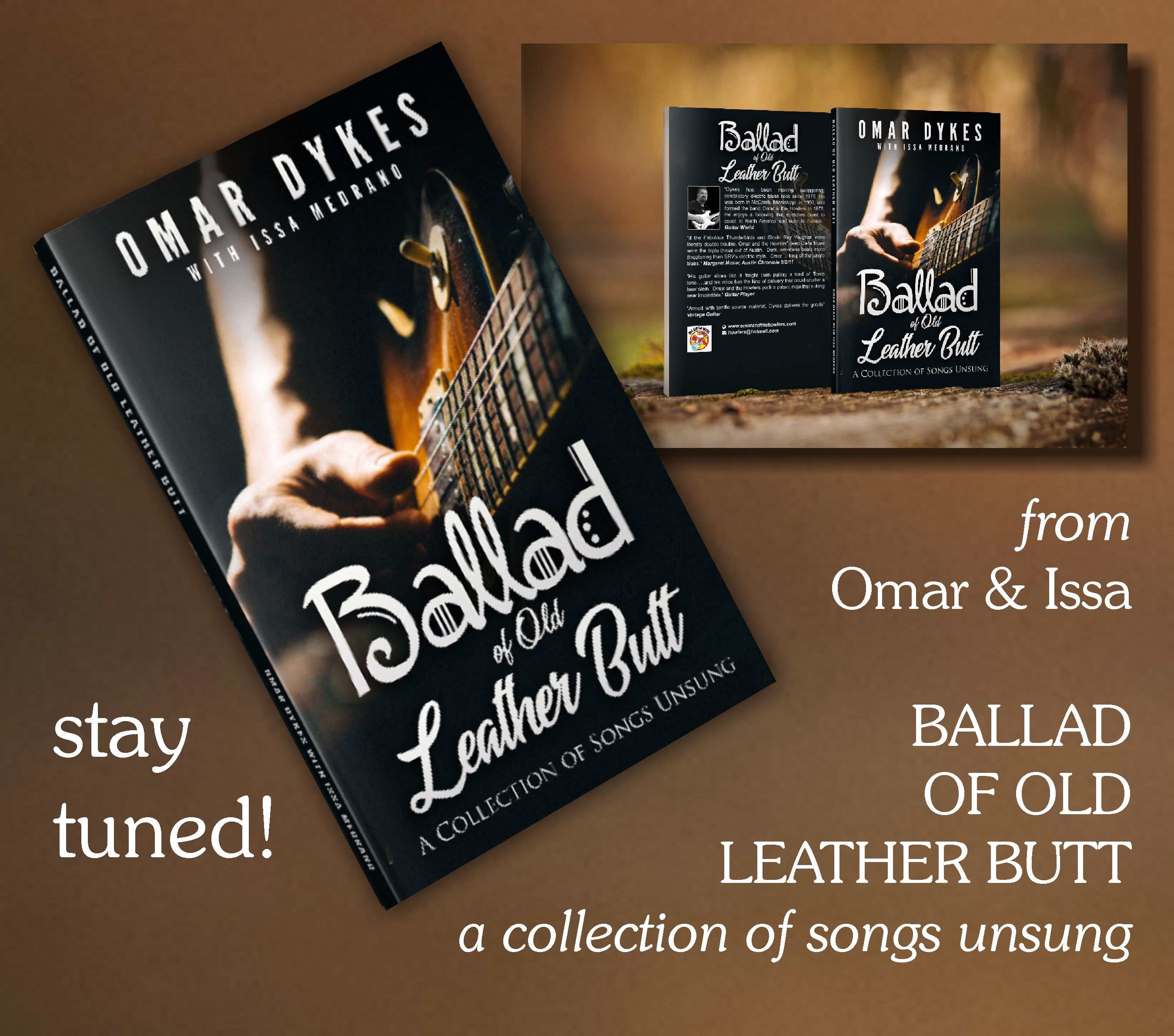 An interesting discovery about Omar's hometown of McComb, Mississippi. Historic Summit Street, avenue of business and entertainment, has been traveled by many famous blues players from the area and beyond. The Marker commemorating Summit Street's place in Mississippi Blues History includes the name Omar Dykes. Click on the link below to read more.
[click here to read article]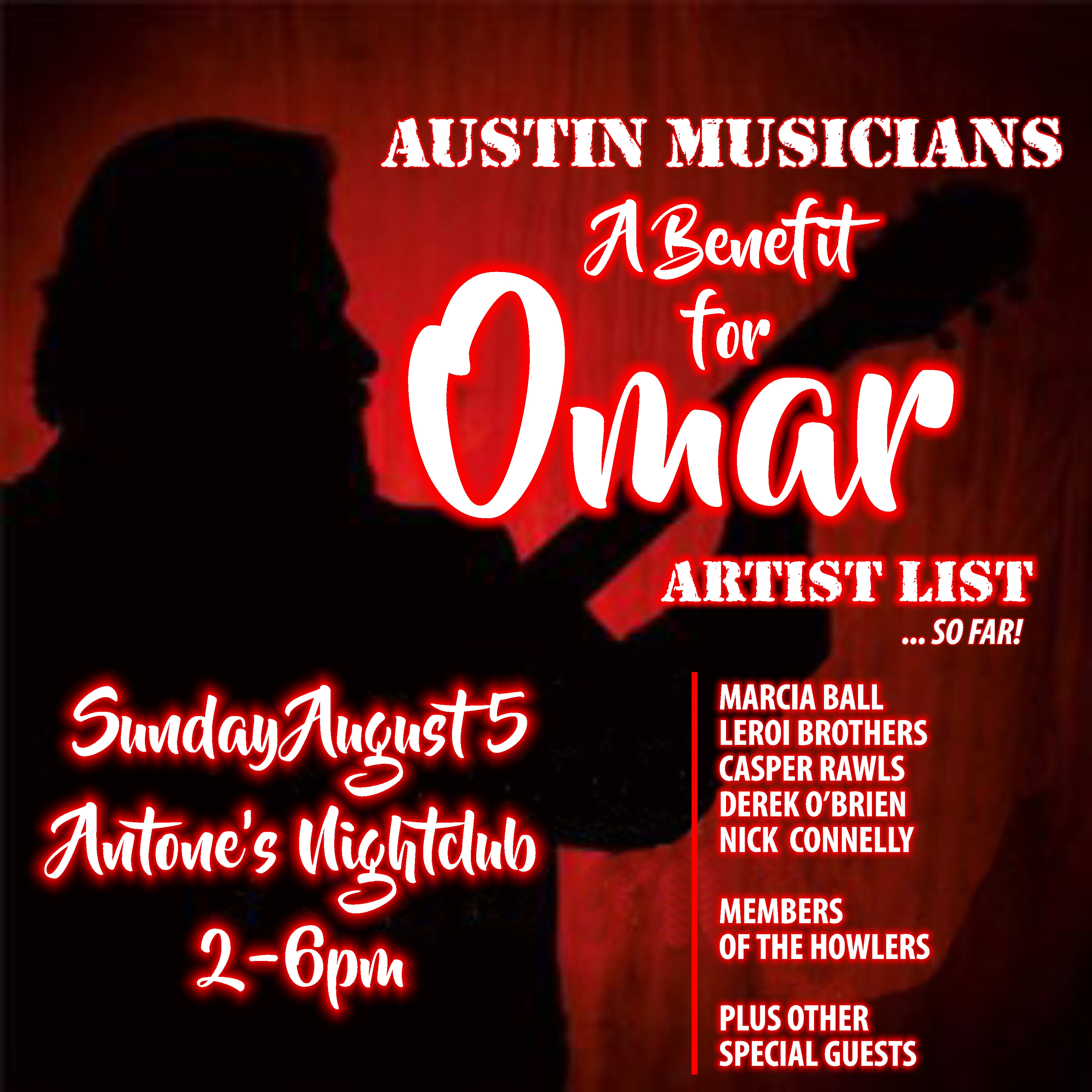 OMAR KENT DYKES
GUITAR & VOCALS
BASS
Bruce Jones • Barry Bihm •
Ronnie James
• Paul Junior • Jason Crisp • Randy Glines
DRUMS
Rich Chilleri • Steve Kilmer • Gene Brandon • Terry Bozzio • Chico Oropeza • Fred Tripp
OTHER HOWLERS
EUROPEAN HOWLERS
Paul Junior - Bass Guitar • Asmus Jensen - Drums
---
---
THE FIRST REVIEWS ARE IN ON OMAR'S LATEST RELEASE "THE KITCHEN SINK"
---
---



---

NEW FILM FEATURES OMAR!

January's release of the new film "COLD IN JULY" features Omar's "Dangerous Man" on the soundtrack!

IMDb Coverage of the Film
---
Songwriters Across Texas
New episode features their career tribute to Omar!
View Video
---
Omar and The Howlers on PBS' Texas Music Cafe
PBS will be recording the January 11th performance in Temple to air as an episode of Texas Music Café in March.
---
Farewell to Friends
Three friends have left us, headed out
on their next journey to Eternity ...
Peace be with them and may Perpetual Light shine upon their faces
View Legacy's Obituary for Efrain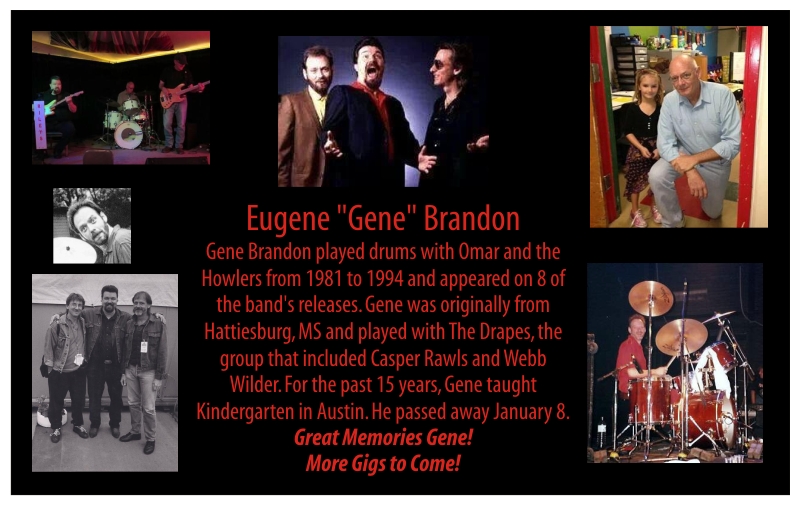 ---
Read the Whole Story!
Experience the Songs on CD Baby
---
RUNNIN' WITH THE WOLF

OMAR DYKES

Omar's tribute to Howlin' Wolf

photo Bob Corritore

R E L E A S E D J U L Y 9 T H 2 0 1 3
---
Omar and Friends - Songwriters Across Texas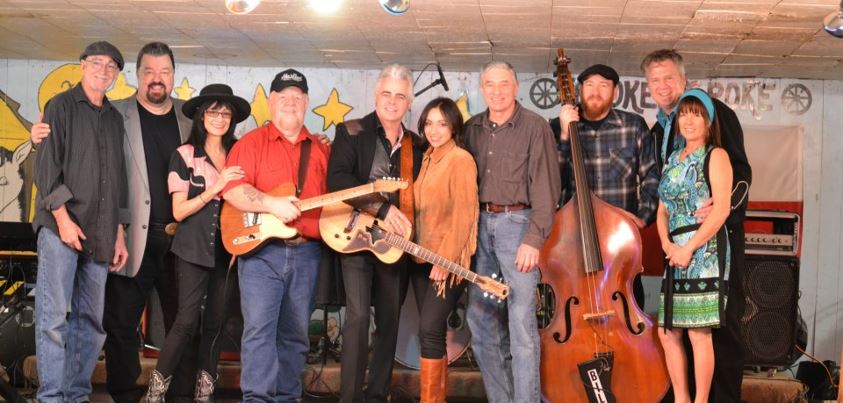 L to R: Nick Connolly, Omar Dykes, Rosie Flores, Redd Volkaert, Dale Watson, Amanda Cevallos, Wes Starr, Billy Horton, Bill Jones, Kathy Murray
Press shot from 1/15/13 taping of Songwriters across Texas!
---
---
---
Omar on Premier Austin CD - "Reel Tunes From Austin, Texas"
The Austin Convention and Visitors Bureau has commissioned this special compilation of music from some of the greatest Austin artists. Omar is not only in the elite 15 of musicians selected, he is also acknowledged for other projects he was part of. Click on the link and make sure to scroll down to read about Omar's appearances in movies, television, and video games.
---
TOO MUCH IS NOT ENOUGH

OMAR AND THE HOWLERS

Released on Big Guitar Music Label
---
Omar and Son Jake

Too Much Is Not Enough

CD RELEASE PARTY

SAXON PUB

OCT 20, 2012
---
I'M GONE

OMAR AND THE HOWLERS

Released on
Blues Underground selects "I'm Gone" as one of the Top Picks for January 2013
"I'm Gone" #39 Top 50 CDs for 2012 - Live Blues Magazine

See The List

"I'm Gone" appears #1 on Sirus/XM List of Picks for the Blues - Week of Nov 3 Bill Wax's Bluesville Picks to Click selects "I'm Gone" #1 on the list of picks
---
"If the Fabulous Thunderbirds and Stevie Ray Vaughan were literally double trouble, Omar and the Howlers' deep Delta blues were the triple threat out of Austin. Dark, relentless beats more threatening than SRV's electric style. Omar ... king of the jungle blues."

Margaret Moser

Austin Chronicle 9/2/11

---
2011 AMP LIFETIME ACHIEVEMENT RECIPIENT
for contributions to the Austin Music Scene
---
Howlers business card in Austin - late 70s

Early Howlers

(left to right)

Omar Dykes aka Phil I Pino

Hugh Garraway aka Bosco Evans

Danny Dozier aka Pee Wee Varnell

Crow Field aka Torpedo Ramone

Jimmy Barnett aka Billy Ralph Winghead

Tommy Conner aka Uncle Tee Tot

1976 Howlers in Hattiesburg, MS - before their moving to Austin
---
Click to watch Omar and the Howlers'
Hard Times in the Land of Plenty on YouTube
---
SPECIAL ANNOUNCEMENT: SONY DIGITAL RE-RELEASES
Hard Times in the Land of Plenty
and
Wall of Pride
---
Too Much Is Not Enough climbing the CD Playlist Charts
---
I want to thank ...

all the talented Howlers, past and present ...

all the songwriters, studio musicians ...

DJs and Management ...

and especially

all my loyal fans all over the world ...

Thank You to all my friends,

- Omar